An evening with Deva Premal, Miten and Manose with
special guests Joby Baker and Spencer Cozens
en op 3 en 4 juni 2014 in Schouwburg Almere..
Kaarten reeds verkrijgbaar. Alle info

Prachtige korte videobio van Deva Premal, Miten en Manose, o.a. beelden uit het geboorteland van Manose: Nepal.
---
Blijf op de hoogte met de Living Satsang e-mail nieuwsbrief:
stuur een mail: o.v.v. toezending nieuwsbrief

---
One of the most profound decisions you can make in life is whether you believe in a friendly or a hostile universe.
Albert Einstein
---
Imagine:
veronderstel dat je de oordelen die in je naar boven komen niet meer oppakt, maar ze voorbij laat gaan,
en je negativiteit geen energie zou geven...........
the love that is the default state of existence would shine .......
what a wonderful world it would be!!
---
New:
On the Internet:
When you ask someone who has had an awakening experience what is it like, usually, the only way they can find to describe it is by running through a list of what it is not. I find this video refreshingly delightful.
As the first woman says, it is there all the time - and always has been. If you keep watching you may get glimpses for yourself.
(link is clean)
http://www.ordinaryenlightenment.com/index.html
About people who had an awakening: Many of the women are more fun than man, and seemingly real.!
One that is sharing: Catherine Ingram, on:
http://conscious.tv/consciousness.html (link is clean)
On the first part of the interview she presents an excellent description on how to disconnect from the activity of the mind. Exceptional.
Don't miss this one... right through to the end!
Uplifting. Told by 'ordinary' people. Delightful.
Some beautiful near death experiences shared on video.
Very touching and comforting and a lovely reminder of our eternal divinity
---
Living satsang offers:


Satsang news, articles, books, poetry, agenda,
- communities etc.
- Innerviews with Isaac, Eckhart Tolle and so on
- Vision for a satsangcenter/community in Spain
- You can contribute to this creation by sending us your articles, vision, book reviews, news and JOY!
---
Living Satsang e-mail nieuwsbrief:
stuur een mail: o.v.v. toezending nieuwsbrief

De nieuwsbrief verschijnt 4 keer per jaar
---

i amsterdam
amsterdam, the first city that realized that it is all about
Being!

---
Dance Consciously

Consciousness expresses itself through creation.
Dancers come and go in the twinkling of an eye, but the dance lives on. On many an occasion when i am dancing, i have felt touched by something sacred. In those moments, i felt my spirit soar and become one with everything that exists.
I become the stars and the moon. I become the lover and the beloved. I become the victor and the vanquished. I become the master and the slave. I become the singer and the song. I become the knower and the known. The creator and the creation merge into one wholeness of joy. I keep on dancing... and dancing...and dancing. Until there is only ... the dance. Michael Jackson
---
having fun today?

This site is partly in (double) dutch / partly in english
tHiS sItE iS LiKe A jUnGle, tAkE tHe JuMp
inTo tHe UnkNowN no nEeD to pOsTpoNe!
---
Wordt wakker en zoek uit wat waar is!'
is het thema van de meeste boeken van Samsara.
Verwoord door auteurs als Lenne Gieles,
Jed McKenna, Tony Parsons, Jeff Foster, Adyashanti, Robert Adams, Isaac Shapiro, Nisargadatta, Ramana Maharshi, ShantiMayi, Douglas Harding, Wolter Keers, U.G. Krishnamurti, Alexander Smit, Ramesh Balsekar, Jan van Delden.
www.samsarabooks.com

---
Bring awareness to each act.


Walking on the road, walk fully alert; eating, eat with awareness.
Whatsoever you are doing, don't let the past and the future interfere.
Be in the present.
That's what awareness is all about. " Osho

---
Pim van Lommel Eindeloos bewustzijn
Van de 600.000 Nederlanders met een BDE voelen de meesten geen doodsangst meer, ze weten dat het leven om liefde en acceptatie gaat en ze kennen een grote gevoeligheid. Film over het werk van Pim van Lommel.
De film kan via het internet worden bekeken via www.boeddhistischeomroep.nl
---
NEW

ho'oponopono
a movie about
Hew Len
who used the native Hawaiian way of healing in a mental hospital, and explains how it works, you can use it in your on life, fascinating (did you know Aloha means be in the presence of god?)
UNIQUE ADVAITA VEDANTA RETREAT
with Dayananda in India 15-30 jan. 2014
Lees de nov. 2013 nieuwsbrief
over emotionele volwassenheid, enlightening stories enz. enz.
Hoe Osho in mijn leven kwam - Prembuddha
Wat is advaita vedanta?
Sacred activism: To birth a New American politics.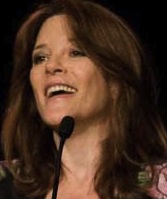 Marianne Williamson for Congress
(Author of the classic books 'A Return to love', and "Healing the Soul of America," )
Marianne officially announced her candidacy for election to the U.S. House of Representatives from California!
'At my Sister Giant Conference in Los Angeles last year, I urged almost two thousand women to consider running for office using the principles of non-violence to birth a New American politics'.
We need a department of peace

This is one of the best videos you can find on the area of living a happy, fullfilled, abundant life! Spiritual Leader and Political Inspiration, Marianne Williamson talks about the important things in order to live a happy life and joyous life!

---
When we get out of our own way, when we begin to transform the ideas we have about ourselves, a door will open to what we really are.
We all have this natural yearning for happiness and freedom. At the core none of us wants to suffer.
When our hearts begin to open, it becomes clear that none of us wants to cause anyone else to suffer. Adyashanti.

New innerview on the site:
Not knowing- an innerview with Unmani
---
New on the living satsang website:
There are so many predictions about the turbulent times we are living in, this is a great one written in 1944:
The 1944 Prophecy Of Peter Deunov

---

Shanti Children Project
In Tiruvannamalai in India, de plaats waar Ramana Maharshi aan de voet van de heilige berg de Arunachala leefde, (nu het mekka van de satsangs), helpt een kleine stichting meer dan 80 straatkinderen en kinderen van arme ouders door ze goed onderwijs en onderdak te geven.
Info: www.shantichildrenproject.org

---
Doctors at the hospital had given Anita just hours to live when she arrived at the hospital that morning, unable to move as a result of the cancer that had ravaged her body for over three years.
Anita shares her experience of entering another dimension and being given a choice of whether to return to life or not.
She experienced great clarity and understanding of her life and purpose here on earth.
www.galacticchannelings.com/english/anita-moorjani.html
---
See a worthwhile Advaita Vedanta interview on www.conscious.tv (under non-duality - traditions - James Swartz, www.shiningworld.com )
---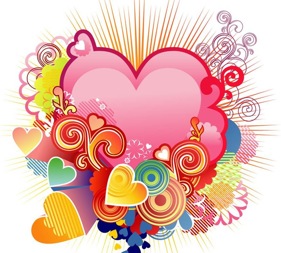 a choice to make
Geen enkele zekerheid is meer zeker en de toekomst is een groot open vraagteken. Het wordt tijd voor iets nieuws, het oude systeem is niet levensvatbaar meer maar vecht desondanks hard om zijn bestaan.
Een duurzame en liefdevolle samenleving, wat verlangen we daarnaar!
We zien de eerste signalen ervan aan de horizon en hopen dat de stuiptrekkingen van het oude niet de hele boel gaat verwoesten. En tegelijkertijd: wat een tijd voor bewustwording, wat een tijd voor transformatie!
Er is in feite geen andere keus. Doorslapen en 'business as usual' kan gewoon niet meer. We worden ons tegen wil en dank bewust hoe alle leven samenhangt en dat we met het opeten van de planeet de bodem onder ons eigen bestaan vandaan zagen. Wat kunnen we zelf doen? Zijn we alleen maar slachtoffers van onze eigen cultuur en de eigen persoonlijke hebzucht? Nee natuurlijk. Wat we individueel en collectief kiezen bepaald hoe het verder gaat op onze planeet.
Bewustwording, liefde, het is allemaal al eeuwen gepredikt op onze planeet, er is veel lip service aan bewezen. We kunnen het ons niet meer permitteren het niet te gaan leven, we moeten wel om te overleven! We hebben onszelf collectief voor het blok gezet!

We hebben elk moment een keuze om in elke situatie mee te gaan met het ego; de hebzucht, de jaloezie, gelijk hebben, de makkelijke bekende weg. Of: bewust waar te nemen, te zien wat er zich afspeelt en je niet mee te laten slepen door alle bekende patronen, die waar te nemen en ervoor kiezen uit bewustzijn en liefde te handelen, tegen alle oude conditioneringen en patronen in.
Elke keer opnieuw, elke moment ervoor te kiezen te handelen uit liefde en bewustzijn, niet vanuit ego maar vanuit je werkelijke natuur. a choice to make!
---
great resources:


www.consciousmedianetwork.com
OUR VISION: To have the largest and most respected multi-media library of imperative and inspiring information serving the global conscious community.
Interviews with people like Byron Katie, David Icke, Hale Dwoskin etc.
http://conscious.tv

The channel aims to stimulate debate, question, enquire, inform, enlighten, encourage and inspire people in the areas of Consciousness, Healing and Psychology.
www.here-now-tv.com
Here-Now-TV – the platform for satsang videos, festival film reports and interviews with spiritual teachers and wise human beings.
www.nevernothere.com
Lots of video's from satsang teachers etc. Our goals are to: Make it easier to find teachers, masters, gurus and experiential philosophers who coach us in our lives,