Ängsbacka is a big growth center and community in the middle of the Swedish
forests. Their focus is on satsang and meditative therapy with international acknowledged teachers.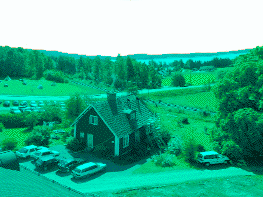 More info: www.angsbacka.se
Erik Bodhana Löwner
tel + 46 (0)553 100 35
fax + 46 (0)553 100 36
mail: angbo@algonet.se

Ängsbacka Kursgård,
666060 Molkom, Sweden


---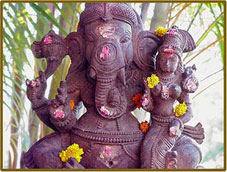 Madhuban is 75 acres of property located on the north coast of New South Wales, Australia. It is half an hour northeast of Byron Bay. The area is a unique blend of geography with rolling hills of pastoral cultivation and wild, mountainous landscapes. We are in the caldera of Mount Warning, a prominent landmark held sacred by the indigenous people.
Madhuban was given the name by Sri H.W.L. Poonjaji, a self-realized Indian sage who left the body in 1997. He was proud of this property and would often speak of it as his land. He loved to watch videos of Madhuban and also indicated that a little temple should be built, giving instructions on its style and shape. In Indian mythology Madhuban is the name of the sacred forest in which Krishna played his flute and engaged Leela with Radha and the gopis. The story symbolizes the love, self-surrender and celebration that life potentially offers. It is the dance of beauteous love between the personal and the Divine.
The name Madhuban is the inspiration for the center. As earlier mentioned, Madhuban is the sacred forest in which Krishna engaged in Lila, the dance of life. In Indian mythology Krishna symbolizes the wonder, play, devotion and celebration which have the potential to be expressed in each moment. Perhaps Krishna's main teaching can be found within the Bhagavad Gita as he shared the secret of life to Arjuna. This could be summarized with these words: "Do not be attached to the fruits of your actions. Do not be attached to action or non-action. When this is realized, what remains?"
Krishna never encouraged an isolated life but rather a full engagement in whatever the moment offered. This theme will inspire the life at Madhuban as we explore and activate these ancient words in a contemporary context
The spirit of Sri Poonjaji inspires the life at Madhuban. His message was that no teacher or teaching is essential for peace and that teachers (people or nature) can only mirror back what is already inherent. His uniqueness and power was 'to simply 'be' without association to him or anything. Through Papaji's presence Madhuban will not be a center that places its importance on nostalgic lineage or tradition.


---

PRANA RETREAT in New Zealand
is a Spiritual Sanctuary
located on a fabulous 100-acre natural Eco-environment
on the eastside of the Coromandel ranges in New Zealand.
With a 7 km. virgin beach offering 165.25 million sq. km. of Pacific Fresh Air, you will find yourself also surrounded by pine forests with native New Zealand bush.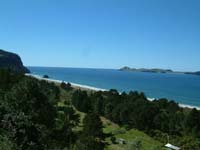 Amongst a multitude of activities, it is a place to rejuvenate body and soul, swim, surf, scuba dive or meditate. PRANA provides the ideal location to host Workshops, Music, Festivals and other consciousness raising events. PRANA is dedicated to Education in Natural Health, Organic Gardening, Musical & Dance Expression, plus Therapies for Higher Consciousness.
Our vision is to provide an environment where people learn to rejuvenate the mind and body through practicing proper breathing, nutrition, exercise, relaxation, and meditation.

The primary focus at PRANA RETREAT is to provide a high standard of service to groups and individual guests who stay at our unique wellness-retreat centre.
We are a small family style staff. We are in a remote area, which gives you the opportunity for alone time. We do not provide transportation for off property outings however so your own transport will be necessary for sightseeing around the Coromandel on your days off.
Participants in the program provide service and support to our guests and staff by helping with daily operations and maintenance. In return, you receive a tent (summer only), caravan, or room for accommodation. Food is not included. However, full use of our camp kitchen is provided for your self-purchased food requirements. Transport to our local supermarkets and town is arranged regularly.

The positions are designed for focused, energetic and responsible people, healthy in body and mind.
Work residents at PRANA RETREAT support the day-to-day activities of running a wellness retreat Centre. While there is always plenty work to be done maintaining and operating the facility there is also ample free time for your total enjoyment, music, painting, writing, fun, shared time with friends both new and old in a family feeling!

Work residents should commit to a minimum one-month period. The fees are due on the day of arrival. This is non-refundable. A two-week trial period is established in order to provide both parties with a period of time in which to familiarize themselves and reach mutual agreement.
Work Residents are crucial to our maintenance, kitchen, garden and housekeeping departments. All positions require that participants be of sound physical and mental health. Satisfaction depends on your attitude and intention, and growth comes from carrying out these tasks with a spirit of willing service.
We invite you to explore the possibility of living and working with us at PRANA RETREAT.
Please contact us if you require any additional information. We look forward to hearing from you
www.prana.co.nz E-mail prana@prana.co.nz
---
Maitreya Meditation Centre, New Zealand

A Living Buddhafield



We offer twice daily satsangs with Maitreya - A two-hour energy meditation event with a living Buddha that helps rapid spiritual growth. We have economical accommodation and delicious organic vegan wholefood. We live in a beautiful, healing, secluded valley with crystal clear river for swimming.
The centre is in the South Island of New Zealand, in the beautiful Wakamarina.
We are a small, friendly centre with a little hall that seats up to 40 people, and two nearby cottages which accommodate guests. Across a field we have a beautiful wooden house were the supported workers live, with a communal kitchen, lounge and eating area.The communal house is above a fantastic river with lovely swimming.
The daily programme varies according to who's here, offering what. At the moment we offer Dynamic Meditation, followed by Gibberish, 'Five Tibetans' exercises, and Pranayama.
Morning satsang is at 8.30 to 9.30 and is in total silence; evening satsang is at 7.30 to 9.30 and is either silence or sharing with Maitreya. In the sharing satsangs we have the opportunity to ask questions, share experiences, receive feedback, gossip and laugh. Whether in silence or in sharing, the energy is always powerful.

www. ishwara.com (see also: books, and: satsang excerpts)
maitreyacentre@ihug.co.nz
760 Wakamarina Road, RD1 Havelock 7154
Marlborough NZ. Tel ++643- 574 1234 or 574 1071
Maitreya's book "UNITY: The Dawn of Conscious Civilisation" is available from the website as a free e-book download. You can also order the hard cover copy from the website.
---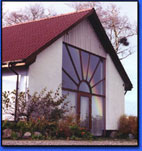 Osho Risk Commune is one of the many growth communes and centres in the world experimenting with the vast source of inspiration of Osho, a contemporary mystic, who turns conventional views of spirituality upside-down. Osho is a radical (rascal) mystic, in the sense that he is discontinuous with the past - all that has happened in the world in the name of religion and politics should be buried and forgotten - it is dead and rotten.
Osho Risk is situated in the Danish countryside, with a vast view over Denmark's beautiful open highest hills. Indoor the centre is characterised by a lively, warm atmosphere, comfortable sleeping facilities in 4-5 person rooms, and a vegetarian kitchen renowned for it's inventive ecological cooking.
The commune has ten residents and offers a large program of daily meditations and groups.

To contact Osho Risk you can
e-mail, telephone, (+45) 7575 2500
(between 4-6 pm. daily) or write to
Osho Risk, Bøgballevej 3, 8740
Brædstrup, Denmark. Faxing is also
possible (45) 7575 2660
---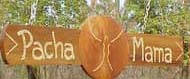 Pacha Mama (Mother Earth).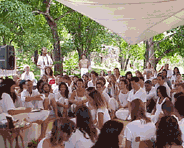 This is the name of a spiritual and ecological commune in Costa Rica, which was initiated by Tyohar and seekers who have gathered around him on the path for Truth.

The Creation of Pacha Mama is an ongoing happening. People are coming from all over the world, living, working and celebrating together, unfolding the vision of Pacha Mama. A simple life, in harmony with nature and the environment.

The Pacha Mama family is created through everyone's participation.
Meditations and Satsangs are happening regularly in the Conga and as well as in the form of daily life. Throughout the year there are four Silent Retreats with Tyohar, as well as seasonal festivals. Pacha Mama is a meeting between heaven and paradise.

Pacha Mama Apartado 110
Boca de Nosara, Boca de Nosara, 5233
Nicoya Guanacaste, Costa Rica. website.Pacha Mama
---
Total Art Oasis,
centrum voor natuur, kunst en spiritualiteit in de Franse (hoge) Vogezen.
Midden in een schitterend natuurgebied bewonen wij samen met onze dieren, een terrein van 8 ha, met o.a. een groepshuis met 25 bedden en een grote meditatie ruimte, een atelier, een camping "aires naturelles" en de ervaringsvelden.
In de zomer bieden wij een doorlopend, veelzijdig zomerprogramma aan. Met o.a. dagelijkse meditaties, creatieve activiteiten, rebirthing, lichaamswerk, mantra zingen, wandelen, zweethut en vuurloop. Een folder over het zomerprogramma kan op aanvraag toegezonden worden. Het is tevens mogelijk als (deeltijd) vrijwilliger in ons centrum te verblijven.
Onze accommodaties zijn te huur, maar wij zijn ook geïnteresseerd in samenwerking met (beginnende) therapeuten en trainers van buiten ons centrum.

Contact: Association Total Art Oasis, contactpersoon: Coen Reith
Adres: 5 route de Drumont, 88540 Bussang, Frankrijk
telefoon: 0033 32961 5166 (dagelijks vanaf 19.00 uur)
e-mail: COEN.TAO@wanadoo.fr
website: www.totalartoasis.net

---
Milonga, France
Milonga is a small community is the north of France.
It offers, workshops, individual sessions, and has a guesthouse.
At present the community exist out of seven people,
three from Holland and four from Germany.
Milonga, Le Coq Banni, F 02140 Jeantes, France
Phone:++33-323-988559,www.milongafrankrijk.nl
more info
---
Directories of intentional communities and eco-villages

Eurotopia, directory of intentional communities and ecovillages in Europe.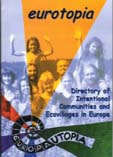 In Eurotopia communities report about their experiments and experiences-about living visions in Europe.
The book includes articles, a listing of 336 communities in 23 European countries with detailed information.
Description of 24 networks, 17 maps, useful adresses, and a recommended reading list.
ISBN 300007080x Edition 2000/2001
Publisher: Ökodorf Sieben Linden, 38486 Poppau, Germany. Tel 00493900051232 www.eurotopia.de
In Holland available thru www.ecodorp.nl
---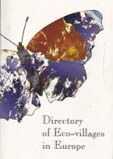 Directory of eco-villages in Europe
An edition from Global Eco-village Network.
Has detailed descriptions of 57 eco-villages, a resource list as well as network adresses. ISBN 3980218430 Edition 1998
Publisher: GEN Ginsterweg 5, 31595 Steyerberg, Germany
www.gaia.org