DID YOU KNOW THE FINAL ISSUE (NO.47) OF THE BRITISH FAN CLUB OFFICIAL MAGAZINE & NEWSLETTER WAS PUBLISHED IN SEPTEMBER 1977?

PLEASE NOTE IN THE FOREWORD, IT STATES VERY CLEARLY & SUCCINCTLY:
Though I wrote to Mary Reeves Davis at the beginning of June to inform her of my decision, I have had no acknowledgement of that letter, and must therefore assume that Mary is not really interested in what happens to an organisation that has been the only promotional tool for Jim's music in this country. Several members have either written to her or spoken to her personally on the subject, but no decision."

The beloved American author & wife have been speading malicious gossip for the past couple of years (based no doubt on taped conversations with the great Californian collector & the great UK fan) that Mr. Bussey had a secret life as a thief, (legally affirmed in writing by Bussey's lawyer as a prima facie case of defamation), but no letter could be forwarded by the plaintiff's lawyer - noone knew the defendant's current abode.

The author has also been spreading potentially libellous statements regarding the closure of the British fan club in 1977. He needs to tread very warily when he spouts potentially litigious crap, that somehow Mary Reeves wanted rid of the fan club and its founder. If he has any evidential paperwork (or illegally taped phone calls) to back up his slime, then he must put up or shut up, before lawyers are once again chasing him. Meantime if any proof is needed of just why the fan club ceased operations, read, mark & learn in the series of current postings.

Mr. Bussey will never be bullied into submission by a 'Johnny come lately' without any proof of Reeves pedigree, who set up shop 15 years ago to market his wares, and who has never since paid anyone the slightest compliment on the work done on the promotion of Jim Reeves music this side of the water over the past 50 years, but oh so quick to laud & magnify his own efforts. Mr. Bussey will once again leave the scene on the 50th anniversary of Reeves death and he won't be sorry at all. He did it before in 1977 when he'd had enough, and only came back 2 years ago to fight his corner against the book which re-wrote the Jim Reeves legend. He has done his bit. Now it's someone else's turn.


( This page could load slowly)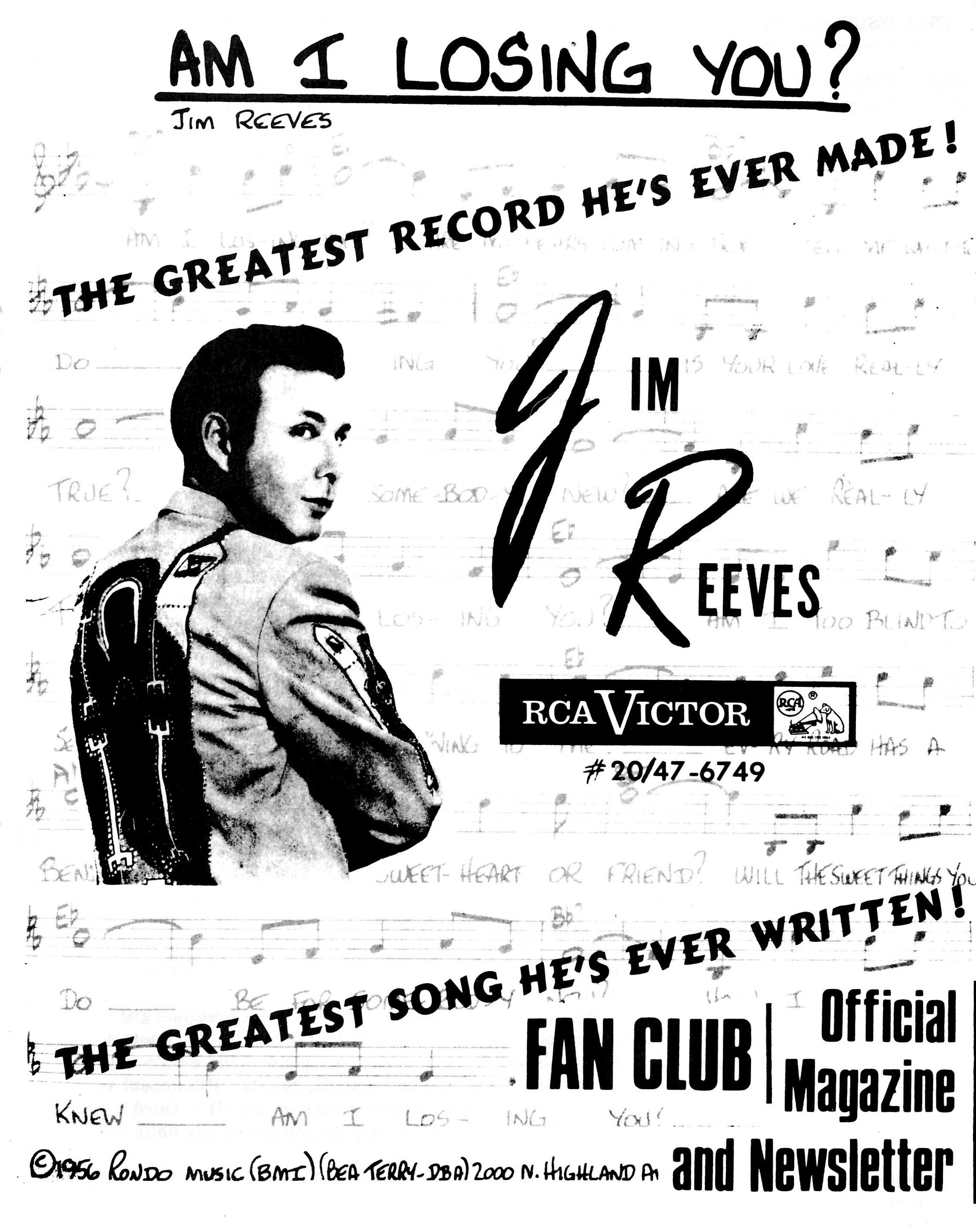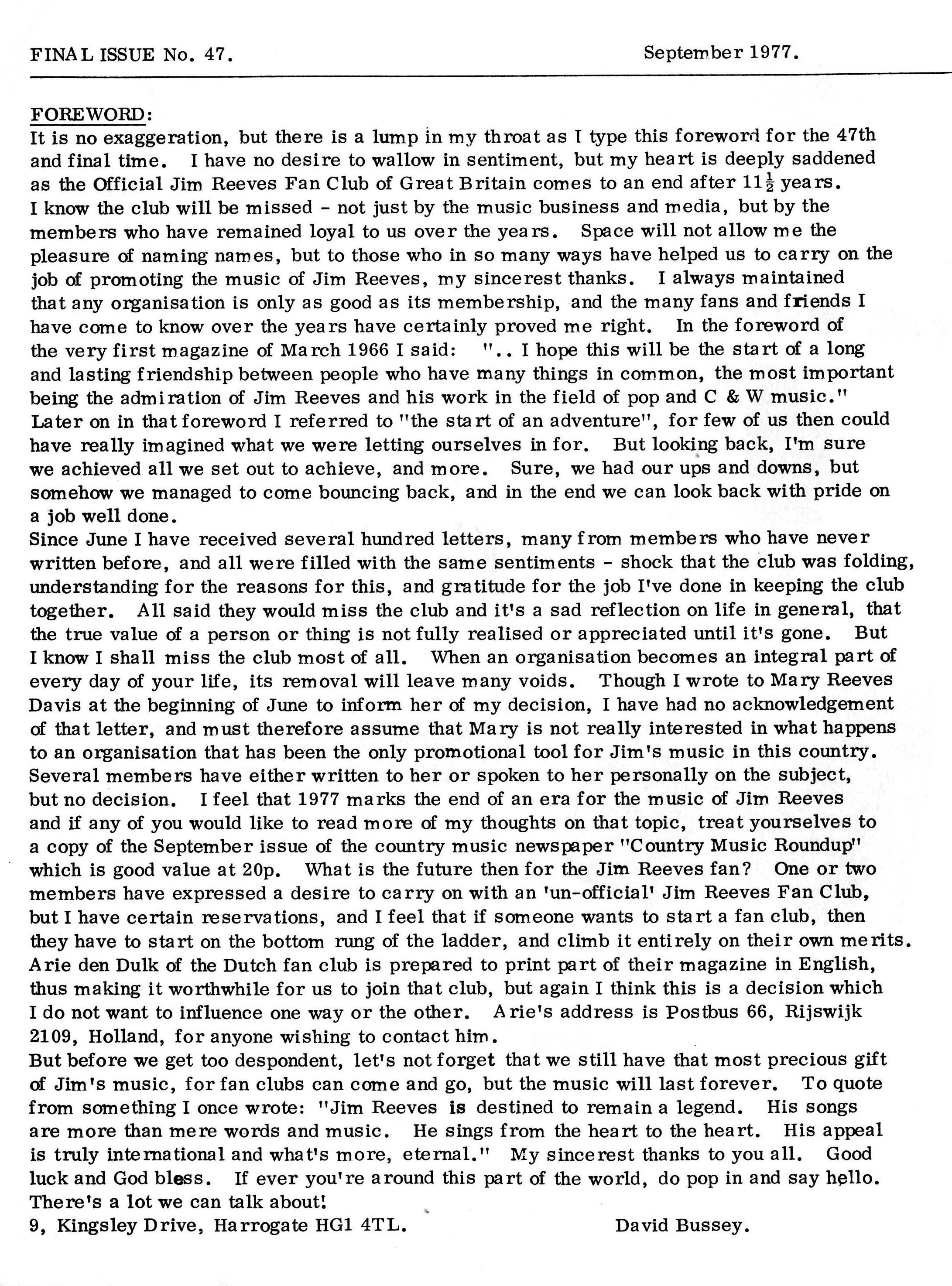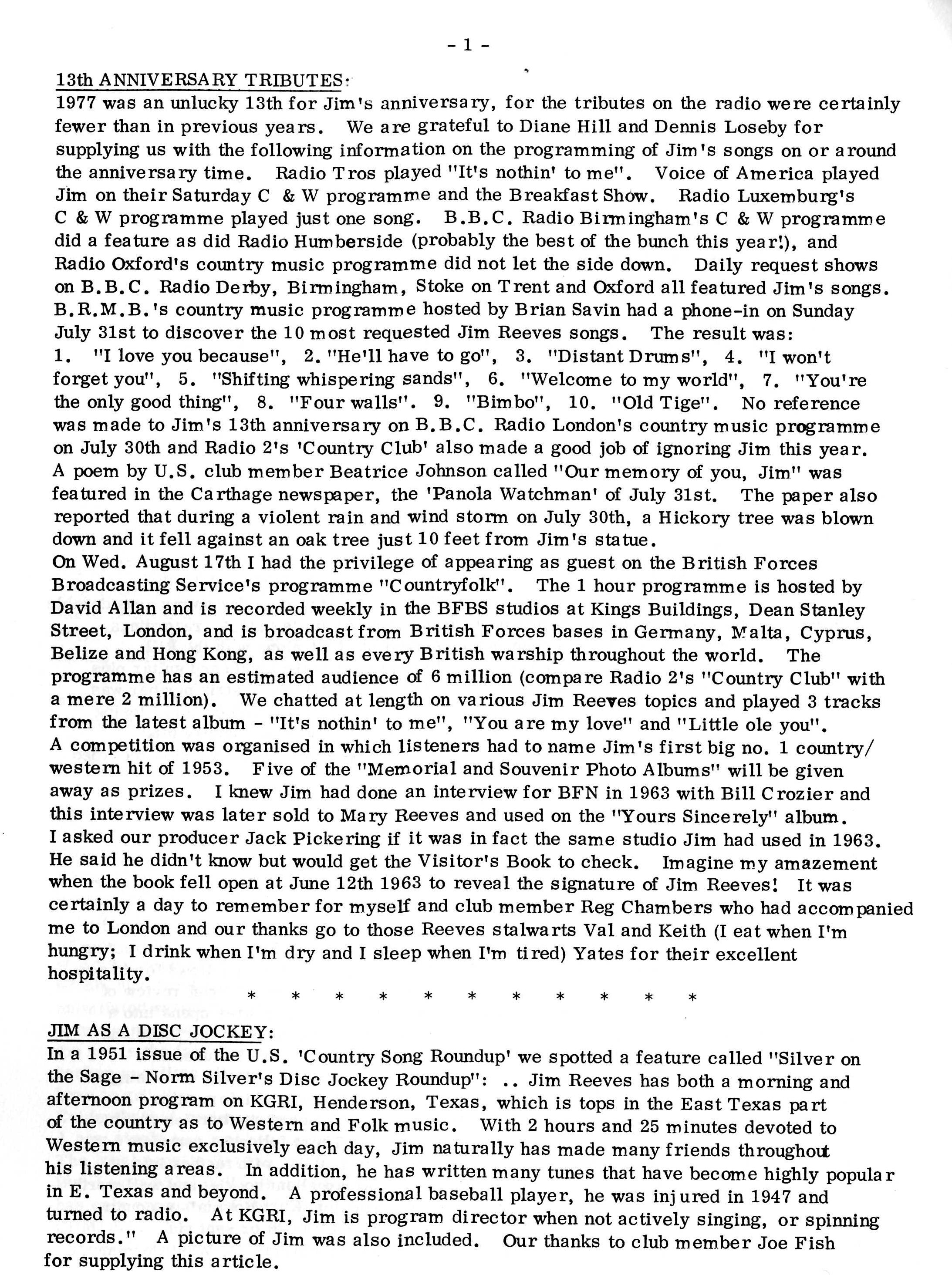 COURTESY: DAVID BUSSEY SCRAPBOOKS